Oren Eliav "Advent" in Paris 11/28
Oren Eliav's solo show, Advent will be up from 28 November 2015 – 09 January 2016 at Galerie Suzanne Tarasieve, Paris France.
Oren Eliav's paintings are concerned with the mental and physical relationships between viewer and painting.
By employing various visual manipulations such as reflections, shifts in scale, breaks in composition, mirror images, multiple perspectives and so on, his works present themselves as a mirage-like territory where cultural knowledge and the physical act of seeing compete for a place in the viewer's mind and as such they are able to encompass both illusion and disillusionment.
While examining religious imagery and optical phenomena in the medium of painting, Eliav continually exposes the complex relations between seeing and believing.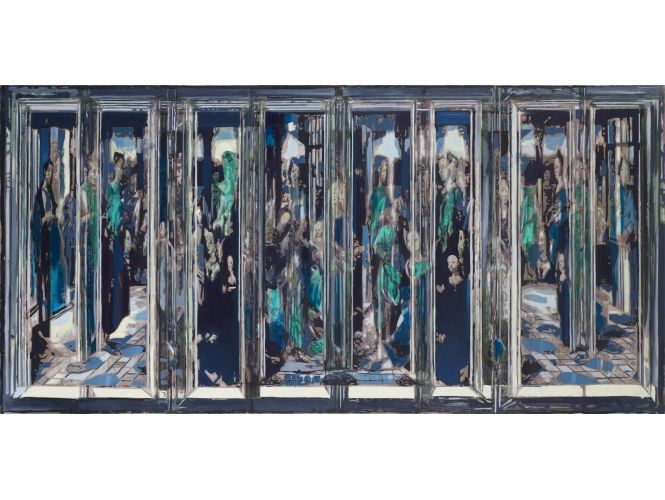 Mar. – Sam. 11:00 - 19:00 & sur rdv
Tues. – Sat. 11 am - 7 pm & by app.
SUZANNE TARASIEVE PARIS
7, rue Pastourelle • F-75003 Paris
T : + 33 (0)1 42 71 76 54 • M : +33 (0)6 79 15 47 85
www.suzanne-tarasieve.com • info@suzanne-tarasieve.com